Get a fast, free, and instant insurance quote!
About us
Insurance Companies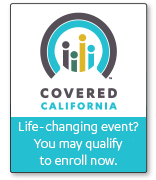 Firm Foundations Insurance & Benefits Center is uniquely positioned to serve our clients.  We empower our clients with a firm foundation of knowledge, protection, and support upon which they can live today to the fullest and pursue their dreams for tomorrow.

We are available to assist you in choosing a health insurance plan, a life insurance plan, a Medicare Supplement plan, or to help you choose a qualified plan under the new Healthcare Reform regulations.  We provide honest and dependable service to all of our clients.  We will help you find the best value in available products to save you money, and will continue to be here for you with friendly and prompt customer service for your insurance questions and needs.  We offer a variety of health insurance and financial securities products.
Our agents at Firm Foundations are Covered California certified!  We are able to assist you with the Covered CA website, at no additional charge to you.  Have confidence in knowing that an authorized agent is here to guide you through the process, and will help you choose the best plan for your individual needs!  Please contact us today for more information.
With Us, It's Personal.... And We Know It's Personal For You, Too!
Want to know more about us? Click here!
Firm Foundations Insurance & Benefits Center
1530 Humboldt Road, Suite 5
Chico, CA 95928
Phone: 530-891-4673
Toll-Free: 1-877-885-1801  
Fax: 530-891-4677
CA License #0D94527
Follow Us Online: